Leading calibration service provider of test instruments in UAE
Elcome provides calibration and certification services of all critical portable instruments and fixed systems. Our technical competence and compliance have been accredited to Quality Management System of DNV.
Loss of accuracy could potentially result in loss of life and reduced business profit. Get your test equipment and instruments calibrated periodically to prevent loss.
Professional calibration service
Our engineers and technicians have combined professional experience of more than 60 years in calibration and support. They are factory trained to perform and calibrate temperature, pressure, gas, and electrical systems, using master instruments designed by world's leading manufacturers (M/s Fluke, M/s Dh Budenberg, M/s Mensor, and M/s Wika) with international traceability to national labs around the world (UKAS, NVLAP-NIST, and Dakks).
Market segments and applications
Navicom offers its calibration services to various applications and industries such as:
Marine, offshore, oil, and gas
Aerospace
Electro-mechanical and HVAC
Production and manufacturing
Refrigerated transport systems
Hotels and restaurants
Chocolate and confectionary
Pharmaceutical and medical
Automotive industry
Quality standards of our lab
Our management system is approved and certified by DNV for conforming to standards of Quality Management System (ISO 9001:2008), Environmental Management System (ISO 14001:2004) and Occupational Health and Safety Management System (OHSAS 18001:2007).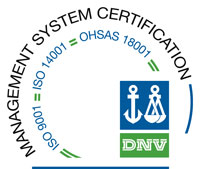 Talk to our calibration expert, now.
Types of calibration services offered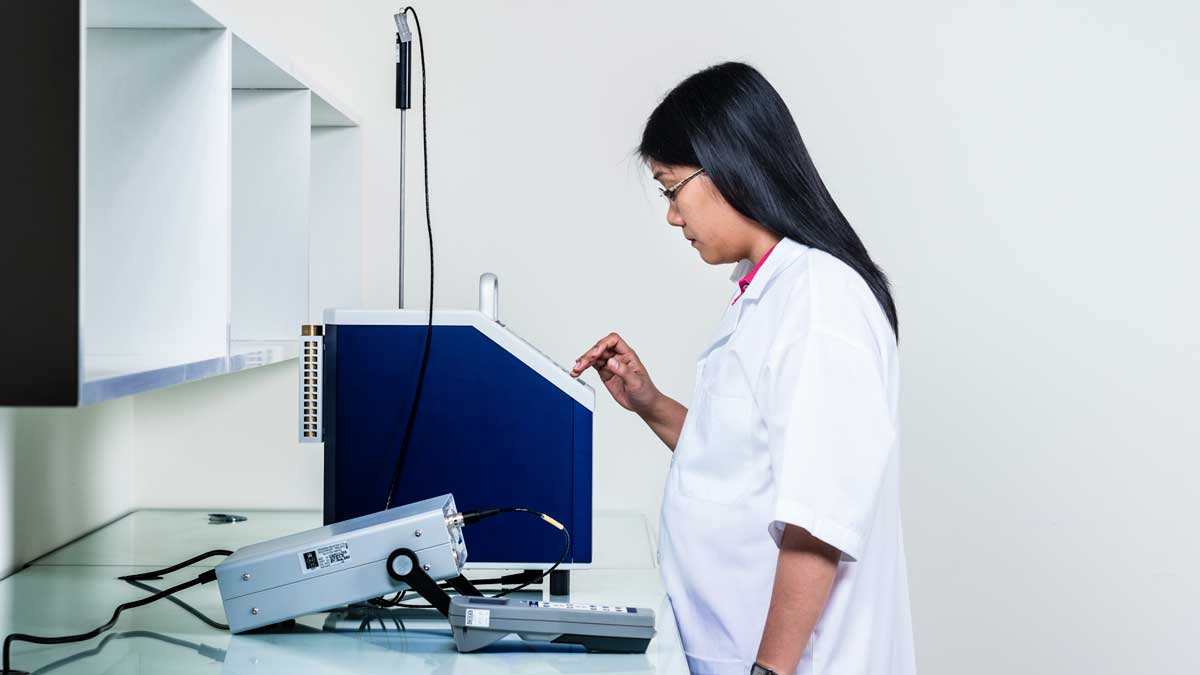 Temperature measurement devices calibration
Digital thermometers
Glass thermometers
Thermo-hygrometers
IR thermometers
Whirling hygrometer
Thermocouples and RTDs
Refrigerated transport system
Ullage temperature interface detector
Temperature gauging system
Electrode drying oven
Temperature calibrators
Petroleum gauging thermometer
Freezer and chiller rooms
Electrical test equipment calibration
Digital and analog multi meters
Ammeters
Frequency meters
Earth resistance meters
Resistance box
Digital and analog clamp meters
Voltmeters
Process meters
Pin hole detectors
High voltage testers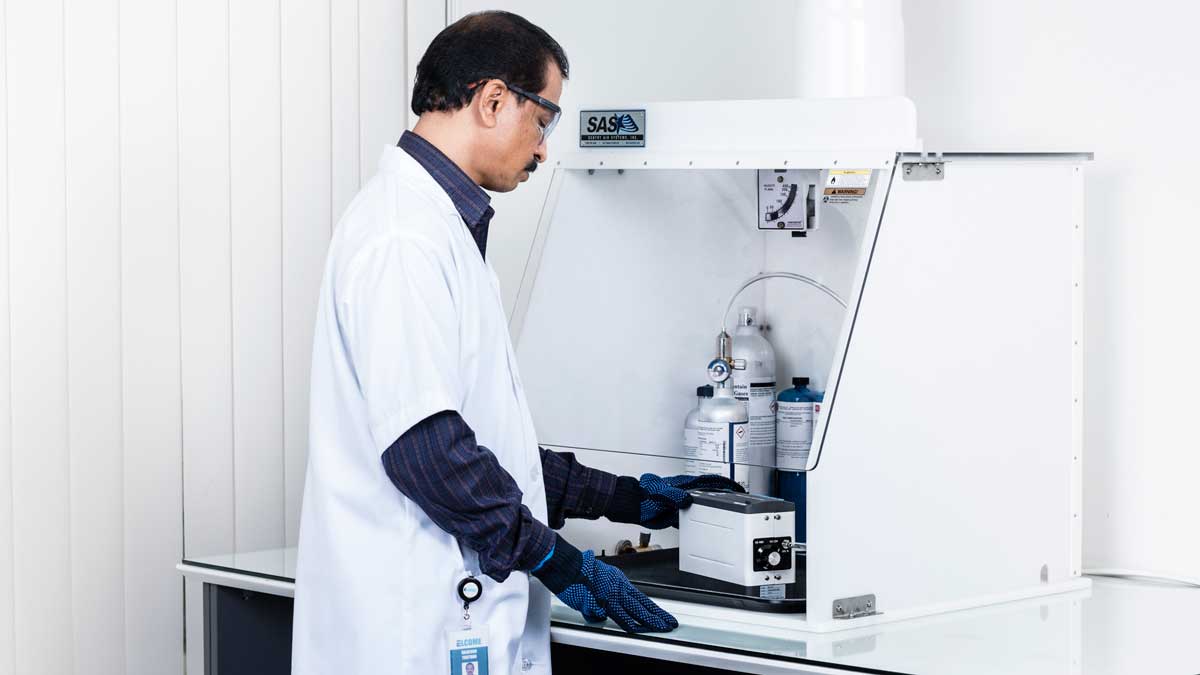 Gas detection instrument calibration
By gas (Carbon Monoxide, Sulphur Dioxide, Hydrogen Sulphide, Oxygen, toxic gas, inflammable gas)
Portable multi gas
Portable single gas
Fixed gas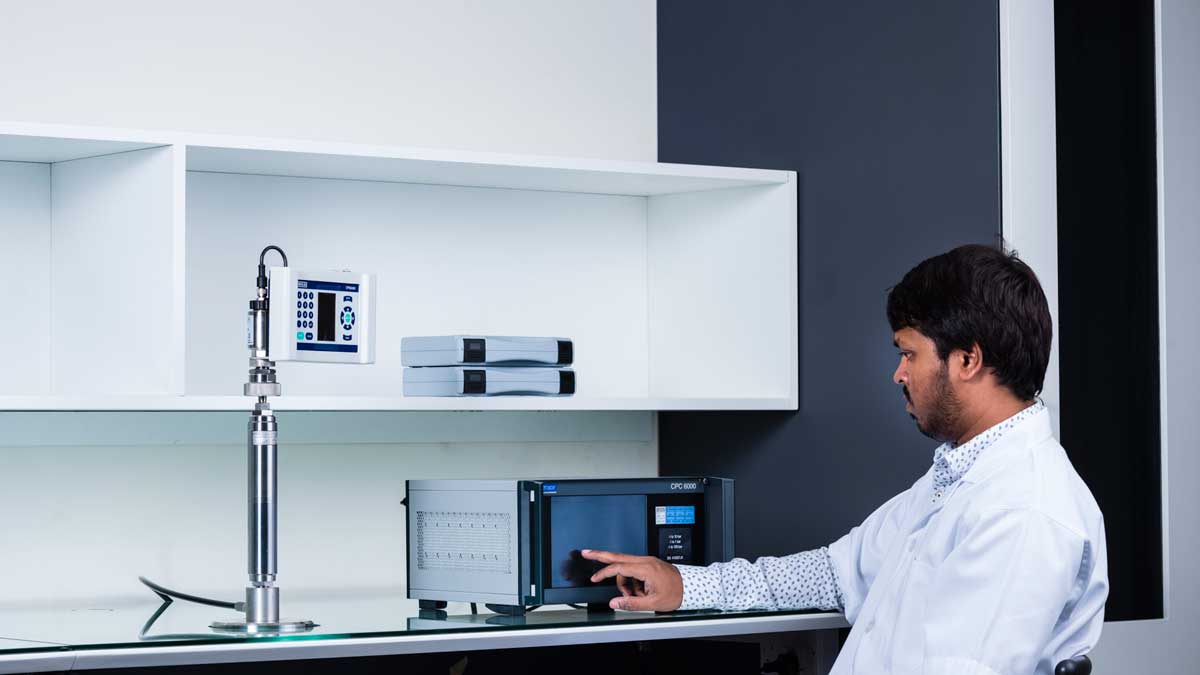 Pressure instruments calibration
Digital and analog pressure gauges
Pressure transmitters
Vacuum gauges
Digital manometer
Airline gauges
Environmental, force and mass calibration
Lux meter
Anemometer
pH meter
Conductivity meter
Torque wrenches
Tacho meter
Weighing balance
Analytical weighing balance
Industrial weighing balance
Precision and dimension calibration
Digital and analog vernier caliper
Inside and outside micrometer
Dial gauges
Height gauges
Depth micrometer
Inclino meters
Try square
Measuring tape
Bore gauges
Bevel protractor
On-site calibration
Industrial and baking oven
Muffle furnaces
Chiller rooms and freezer rooms
Autoclaves
Panel meter
Gas detector