Seamless connectivity and high-speed broadband at sea for crew and business applications.
Our highly experienced airtime team provides professional consultation and offers straight-forward airtime solutions to meet your requirements for now and in future. Our customers enjoy a wide range of value added services in addition to our commitment of 24/7/365 support and remote access trouble shooting.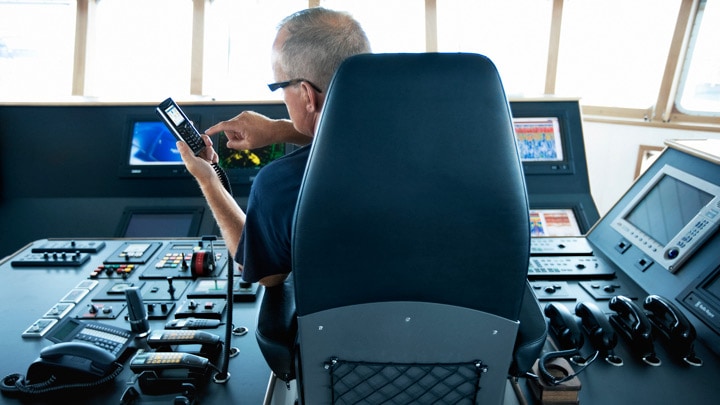 Our customers for airtime solutions vary as much as the technologies. They come from different fields such as yachting, offshore support vessels, oil & gas companies, ship owners, ship managers, governments and embassies. Please drop us a line to receive client references.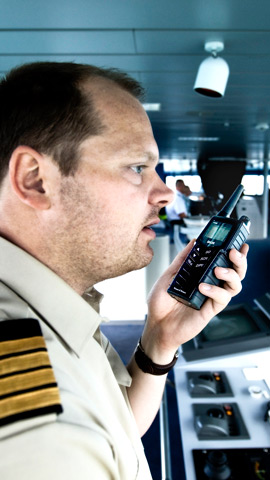 Value added services
Customers would benefit from cost-effective pricing for airtime since we commit large scale airtime operations directly with Inmarsat, the world leader in satellite communications.
24/7 remote support from Elcome headquarters located in Dubai (UTC/GMT +4 hours). Our after sales support is highly regarded and we maintain a 98% first-time-fix ratio on remote/online support requests.
24/7 toll free number (Dial 33#) to contact customer support from any Inmarsat and Iridium terminals.
Daily/weekly/monthly call log can be provided on customer request.
High volume usage metering on SIM card in order to prevent surprising bill by end of invoice period.
Close/open internet connection upon customer's written request.
Dashboard for FleetBroadband to monitor and control your costs. Dashboard provides real-time information on the amount of traffic used for voice, data, and associated costs.
Online firewall to block unwanted internet/IP traffic and to control the usage behaviour.
Accounting authority services and activation of Inmarsat terminals for most of the flag states in the Middle East and Indian subcontinent.
AmosConnect – advanced marine communication software platform to increase business efficiency and crew welfare. AmosConnect integrates all information and ship communication systems (email, instant messaging, news, forms, position reporting, crew internet, weather, automatic file transfer, anti-virus) in one vessel portal.
Contact Elcome

Asneed Ameer
Satellite Communications Specialist
Contact Elcome's satcom specialist now to request for more information or to get a non-obligatory quotation.
Contact now
Technology overview
Inmarsat is the leader in global mobile satellite communications. Thousands of vessels rely on Inmarsat's end-to-end service availability and coverage for operational communications and safety services. We offer a maritime portfolio of Inmarsat mobile voice and data solutions o suit all types and sizes of vessels and every budget.
XpressLink
XpressLink offers the maritime industry a compelling combination of high-speed for a fixed monthly fee. XpressLink integrates the industry leading FleetBroadband service with VSAT service to give you a solution with increased performance, seamless global coverage, and stability – and unlimited data.
FleetBroadband
FleetBroadband offers provides dependable, seamless voice and broadband data coverage across world's oceans. Choose from a range of capabilities and antenna sizes to suit your vessel needs. Whether you select the FB150, FB250 or FB500 terminal, you can rely on FleetBroadband for cost-effective operational and crew communications.
Fleet
Inmarsat Fleet terminals (Fleet 33, Fleet 55, and Fleet 77) offer voice and the choice of mobile ISDN up to 64kbps or an always-on Mobile Packet Data Services (MPDS) for cost-effective, virtually global communications. Fleet 77 meets the distress and safety specifications of the Global Maritime Distress and Safety System (GMDSS) for voice communication.
Mini M
Whether you are on a yacht, a commercial vessel or a fishing boat, the extremely compact mini-M will cover all your basic communication needs. Apart from the standard phone services, it handles both fax and e-mail.
Inmarsat C
Inmarsat C provides two-way data and messaging communication services to and from virtually anywhere in the world. The low-cost terminals and antennas are small enough to be fitted to any size of ship.
IsatPhone
IsatPhone is the latest handheld satellite phone designed for delivering high voice quality, voicemail, text and email messaging, plus tracking and assistance alert features. All packaged in an ergonomically designed rugged handset.
FleetPhone
FleetPhone is a global, fixed solution for yachts and vessels where the primary requirement is for voice communication or where additional voice lines are needed.
BGAN
BGAN is a portable voice and broadband data communication solution for land applications. A single BGAN terminal provides simultaneous voice and broadband data up to 492kbps.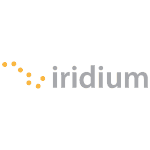 Iridium Communications Inc. is the only satellite communications company that offers truly global voice and data communications coverage. Iridium's 66 low-Earth orbiting (LEO) cross-linked satellites – the world's largest commercial constellation – operate as a fully meshed network that is supported by multiple in-orbit spares.
Iridium SC4000
The SAILOR SC4000 Iridium is a satellite phone system for all  sizes and types of vessel. Using the established Iridium network, SAILOR SC4000 Iridium offers low-cost airtime and is built for the maritime environment. SC4000 provides voice and low speed data for the vessels at sea.
Iridium Pilot
The Iridium Pilot is the 2012 successor to the popular maritime Iridium OpenPort terminal. The Pilot is designed to operate in freezing or blazing weather, high winds and rolling seas. It provides a reliable broadband Internet data connection as well as high-quality voice in one low-cost portable platform.
Iridium Extreme
The Extreme is the latest top-of-the-line satellite phone from Iridium. Being highly ruggedized, it offers superior voice, Internet data, GPS, SOS, online tracking and SMS texting services.
Iridium 9555
The Iridium 9555 satellite phone operates absolutely everywhere on earth with clear voice communications, Internet data, and SMS texting.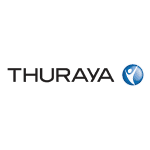 Thuraya is a leading mobile satellite communications company that empowers people with tools to bring the organizations and communities they serve closer together. Thuraya offers innovative, flexible, and dependable technology that helps you overcome the toughest challenges and achieve the highest aspirations – facilitating reliable communications where and when it matters most.
Thuraya XT SatPhone
The only satellite phone to meet the most demanding criteria for splash resistance, dust resistance and shock proofing, Thuraya XT combines its unparalleled phone functionality with the dependability of the Thuraya satellite network.
Thuraya SF2500
A robust and versatile maritime communication solution, the SF2500 is a voice satellite terminal that enables users to make voice calls through the Thuraya satellite network with ease.
Seagull 5000i
The Seagull 5000i is a voice, data and fax satellite terminal with a built-in GPS tracking system to keep vessels connected at sea. With the optional FaxConnect interface box, maritime operators can also send G3 faxes on a global basis.
Thuraya Maritime BroadBand
Combining a reliable L-band service with proven hardware, Thuraya Maritime BroadBand (MBB) provides a very competitive price proposition for maritime users who want to enjoy broadband connectivity and also keep control over costs.
Thuraya Orion IP
Thuraya Orion IP is a maritime-specific broadband terminal manufactured by Hughes Network Systems which supports broadband data communications at speeds up to 444kbps. Small, lightweight and easy to install, Thuraya Orion IP is suitable for both business and crew communications.
Thuraya Atlas IP
Thuraya Atlas IP is specifically designed to deliver added value to end-users seeking enhanced connectivity and greater operational efficiency on board ships. It provides merchant maritime, fishing, government and leisure users with a purpose-designed, fully-featured maritime satellite terminal that supports voice and broadband IP data connectivity at speeds of up to 444kbps.
We promise you that communications at sea shall not be a barrier anymore.
Are you researching a lot about technologies and vendors before making that crucial decision – marine VSAT? Selecting a marine VSAT system is not a simple task anymore for technical department and vessel owners. Let's accept the fact that there are more volatile technologies, rumours, and facts orbiting marine VSAT solution providers than the number of satellites orbiting our earth.
Before making a decision on VSAT, you would come across a series of questions that need to be answered: which technology? which frequency? which antenna/terminal technology? How much of your operational area is covered by satellite signal? How much marine dollars costing for airtime? How much is the uptime? How about the seamless transition and automatic switchover to a back up terminal? What about the after sales support? What are the value added services offered? These are questions that would get a VSAT purchasing decision fired up, before even you know that you are exhausted with a plethora of information and data sheets.
We, at Elcome, believe that there is no single solution that fits everyone's needs at sea. Our close co-operation with manufacturers, and our ability to understand the needs of each customer – be it a commercial ship or an offshore support vessel, or a super yacht – make us a reliable airtime solution provider in the maritime industry. Our fulltime-dedicated marine communications team can offer you a tailor-made straightforward solutions all-inclusive of hardware, airtime, value added services, 24/7 support after listening to your requirements. Drop us a line, and tell us in detail if you need the vessel to become a remote office location or play up the crew welfare or both.
Inmarsat XpressLink
XpressLink integrates the industry leading FleetBroadband service with Ku-Band VSAT service to give customer a solution with increased performance and flexibility – and unlimited data for a fixed monthly fee. Access always-available IP data at up to 768kbps, with a committed information rate (CIR) of 192kbps. In 2014 XpressLink customers will receive double-bandwidth speeds when Global Xpress becomes available, with rates of up to 50Mbps.
MTN
MTN was the first to market with a stabilized very small aperture terminal (VSAT) satellite solution for ships at sea in 1981. From drilling and oil rigs to dive and pipe-laying vessels to research, yachts, seismic and icebreaking vessels, MTN delivers the communications and connectivity solutions to support and address the needs of every customer and vessel mission. As industry pioneers in best-in-class, global VSAT satellite and terrestrial broadband communications services for more than three decades, MTN is widely known as the technology leader and solutions provider to maritime vessels, aircrafts and land-based operations in remote locations around the globe.
EMC – Global IP
Emerging Markets Communications® LLC. (EMC) is a premier provider of hybrid global satellite and terrestrial communications. Utilizing a high quality, fully managed network, Emerging Markets Communications® offers teleport services, private, end-to-end satellite and terrestrial networks in more than 140 countries. Emerging Markets Communications® operates three wholly-owned teleport facilities, which are equipped with 11 to 32 meter C, Ku, L, and X-band antennas, as well as 120,000 square feet of highly secure disaster recovery and business continuity infrastructure.