Cutting-edge dynamic positioning systems for operational efficiency in harsh environments and deep waters.
We are the authorised partner of Norway based Marine Technologies LLC, for system integration, installation, commissioning and after-sales support of DP systems in the Middle East. MT DP systems are highly regarded in the industry for performance as they have triple redundant systems, providing the highest accuracy for vessel keeping and moving target tracking.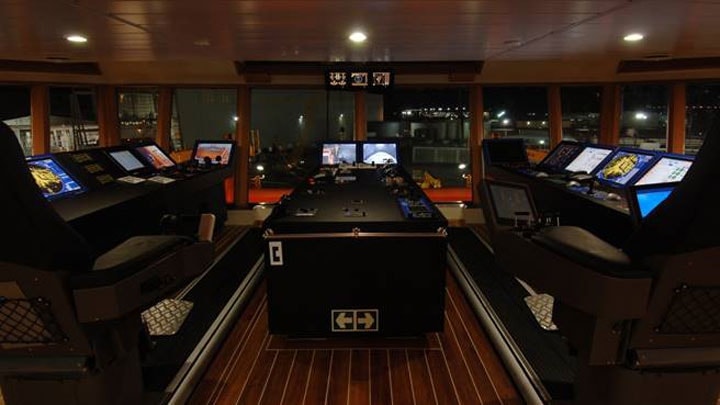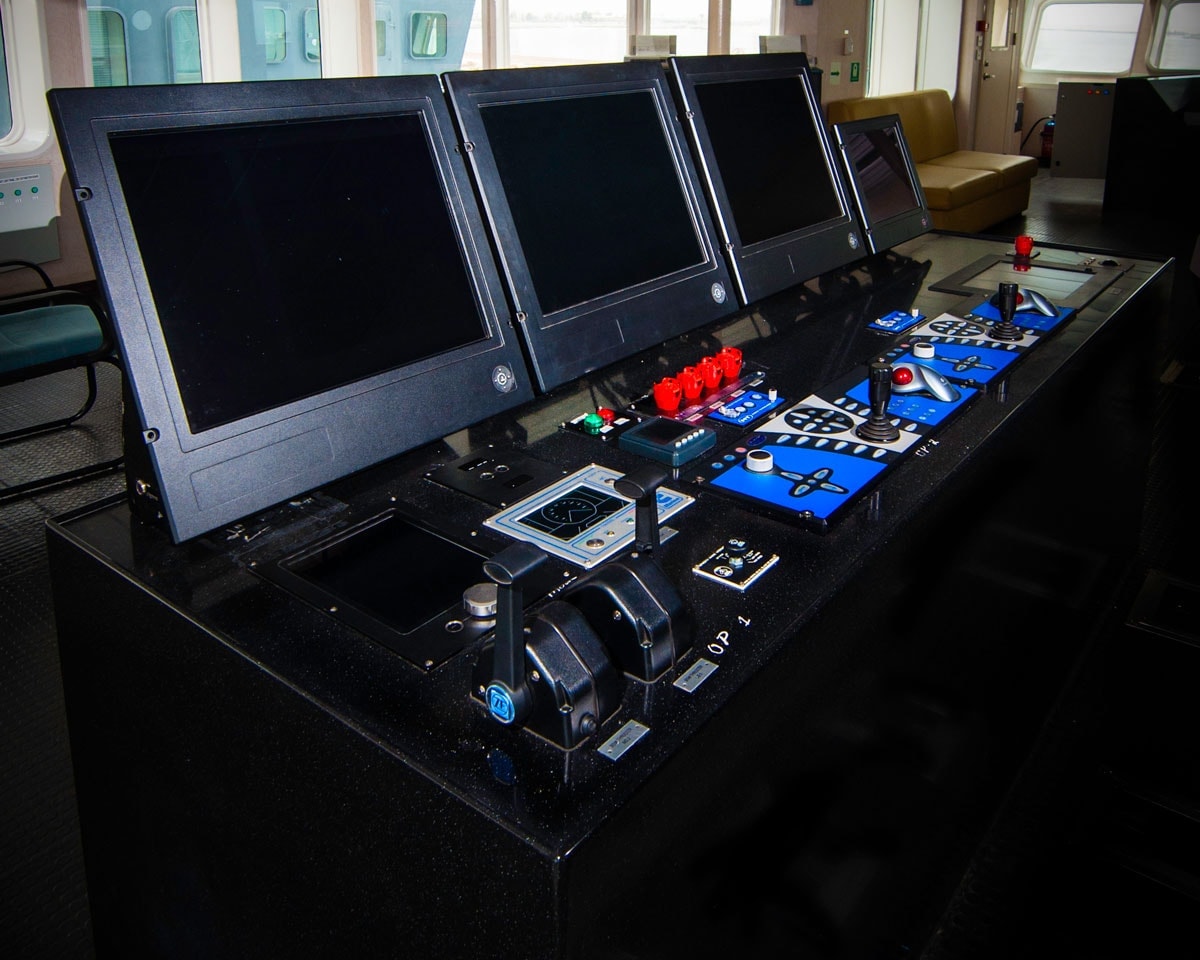 Over 500 installed and operational DP systems worldwide
MT DP systems are well known for their distributed architecture that emphasizes both redundancy and segregation of ship-borne systems to be interfaced. These systems are easily upgradable without replacing the existing MT DP modules because of the distributed architecture and use of interface units. This makes the installation and commissioning of a fully capable DP system possible under three weeks.
MT DP systems are supported with spare parts which are readily available at an affordable price worldwide. We also provide 24/7 remote assistance and on-board service assistance within 48 hours.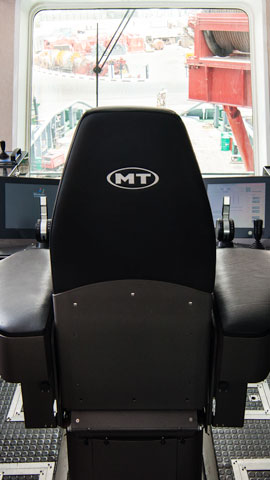 Features
Access to remote operation/service assistance towards fleet management, operation, and client
Displays statuses of all system modules and networks that connect the modules together
Reduced service cost and improved spare parts availability
Reduced installation cost and commissioning time
Triple redundancy in DP (majority voting)
Easy and safe reinstallation of software
More reliable network strategy
Added safety through design
Maintenance-free computer
Distributed architecture
Reduced cabling cost
Easy to retrofit
Other functionality
Interface and GUI for hydro-acoustic position reference systems
Graphical 'Bulls Eye' indication for position deviation
Geographic calculator for coordinate system conversions
Interface for radius and RadaScan reference systems
Interface and GUI for Taut wire reference system
Reading serial data on operating system
Reading waypoint data from serial line
Display of reference system standard deviation
Custom operation points
Software calibration of VRU from operating system
Contact Elcome

Fathimuthul Fidiya Nizar
Sales Engineer – Technical
Contact Elcome's DP systems specialist now to request more information or to get a non-obligatory quotation.
Contact now

DP I systems
System architecture for a Class I system is based on a fully distributed concept.
DP I system will have a single control computer, one operator station and separate I/O units interfacing the sensors, positioning reference system, power source, and thrusters.
An independent joystick system can easily be interfaced to the MT Bridge Mate DP system.
DP II systems
A DP II system is composed of the same modules as a DP I system.
The number of modules have been increased for redundancy in order to comply with Class 2 rules.
The compact design and distributed architecture make the system well suited for retrofit.
Upgrading from a DP I to a DP II system is an easy process, since the same hardware modules are used for both types of systems, only different in the number of units used.
DP III systems
A DP III system has an extended hardware configuration compared to a DP II system.
The triple redundant DP controller is still used, and a minimum of three operator stations is required.
There will also be three I/O units to interface components, as opposed to a double set of sensors typically used in a DP II configuration.
A DP III system also needs a physically separate, fire-safe compartment, where one control computer, one operator station and one sensor I/O unit have to be located in order to comply with Class 3 requirements.
JX system
Can be delivered as a stand-alone, independent system or as an integrated unit that is part of a DP configuration.
Has its own interface to both thrusters and sensors.
All signals are interfaced through the standard I/O unit.
Used as a separate system for vessels that do not want full DP capability.
Also used as a backup system as part of a DP 1 or higher class vessel.
DP 0 systems
Can be delivered in a "compact operator station" version or a "console" version.
Well suited for retrofit and upgrade to any system Class due to the system architecture.
JX system can easily be upgraded to DP 0 since thruster and sensor cabling and interface will be the same for both systems.
A DP 0 system can be upgraded to a higher Class by adding more of the same hardware components for increased redundancy.
Position reference systems
Hydroacoustic position reference
Designed to track targets simultaneously to ranges of greater than 6,000 meters.
Supports a wide range of industry standard DP telegrams and are compatible with a wide range of transponders.
Incorporate unique 'ping stacking' technology, offering fast position update rates, independent of water depth.
Ability to become aware of other acoustic systems by monitoring the frequency band.
Transceivers are designed to optimize performance in the harsh environment in which they operate.
Taut-wire
Designed to be an independent DP peripheral sensor.
Can be integrated into a range of DP consoles.
Once deployed, the system will provide continuous, uninterrupted data.
It can be used in close proximity to installation and also in open water locations.
The system is ideally suited to DP equipped multi-purpose work vessels, DSVs, construction / intervention vessels and semi-submersibles.
CyScan
Local position reference sensor for marine Dynamic Positioning (DP) applications.
CyScan is also available as an Extreme Low Temperature variant for ice and arctic operations.
Operating range up to 2500m (good low visibility tolerance).
Close range operation from 10m.
Target requirements: CyScan will run off a variety of reflective targets.
Compatible with all modern DP systems.
Easy upgrade options in the field via USB key.
Limited offer
RadaScan
The RadaScan sensor is a rotating scanner mounted on the DP equipped vessel.
It emits a microwave beam and accurately measures the range and bearing of one or more intelligent microwave targets called responders.
Operating range up to 1000m.
500m+ DP capability.
Auto target detection.
Multi-vessel capability – each responder can be used simultaneously by any number of vessels.
Fully compatible with all modern DP systems.