Don't leave to chance the most important aspect of seafaring – safety at sea of both lives and ships.
Maritime rules and regulations are for the safety of people & vessels at sea. More than just laws, we care for the seafarers and their lives at sea. That's what we are best at. We provide a wide range of safety equipment which comply with regulations as laid out in various IMO conventions and chapters such as SOLAS, MARPOL, and STCW.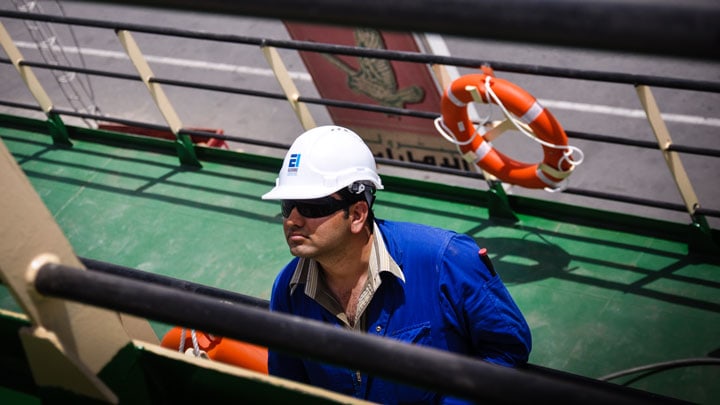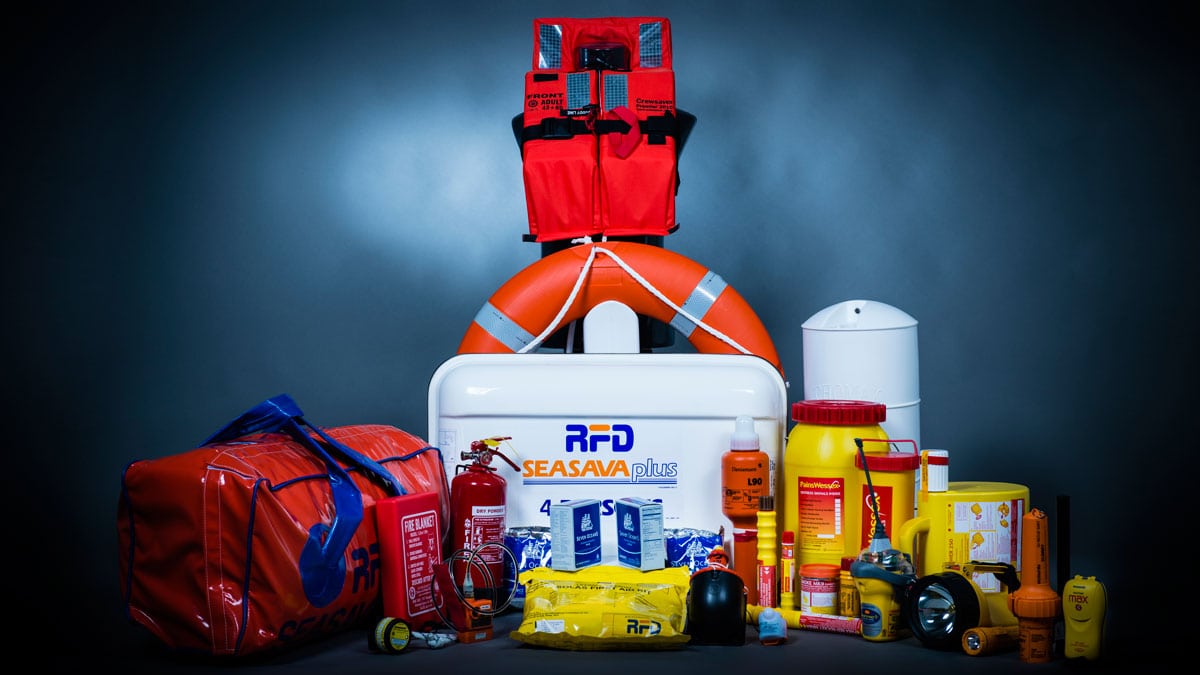 Safety comes first at sea
Eliminating safety hazards and risks by 100% is nearly impossible at sea. What we can do as mariners, is to minimise the risks and hazards associated with both life and assets. It is our duty to professionally follow strict safety procedures, and ensure the quality and performance of safety equipment used at sea. Periodical inspection and maintenance can highly minimise the chances of equipment failure. Our facility in Dubai has qualified and experienced professionals who strictly inspect safety products to conform to latest internationally recognised standards. We are committed to your safety and only supply equipment manufactured by leading manufacturers in the maritime industry.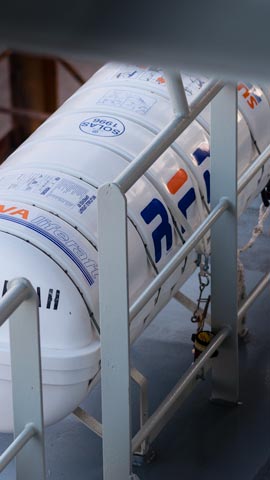 A selection of high quality marine safety equipment
We keep a comprehensive stock of marine safety products in addition to our state-of-the-art service hub in the Middle East to carry out annual life raft inspection and service. We have flexible contracts and multi-year lease programs, offering affordable life rafts with predictable maintenance costs.
Emersion/fire/rescue suits
EEBD and SCBA
Fire dampers and extinguishers
Marine evacuation systems
Eyewash station/safety shower
Portable fire and gas extinguishers
Marine rotating beacons
Personal transfer baskets
Life boats, life rafts, and davits
Life buoys and life jackets
Fenders, stretchers, and ladders
Flares and pyrotechnics
Sounds and signals
Life jacket and lifebuoys.
First aid kits
HRUs
Safety signs and posters
We provide a complete safety kit for your boat registration
To get your boat registered or renewed, you must have a basic safety kit on-board for the passengers/crew. We provide comprehensive safety kits that fulfill your registration and safety requirements.
Fire extinguishers
Lifebuoy rings
Life jackets
Torch (water proof and LED lights)
First aid kit
Nautical charts & publications
Flares (rockets, handheld, smoke, and MOB)
Radar reflectors
Navigation lights
SARTs and EPIRBs
Contact Elcome
Pramod Nair
Senior Manager – Automation & Safety
Contact Elcome's marine safety specialist now to request more information or to get a non-obligatory quotation.
Contact now