Our service standard is one of the highest in the industry and our support team provides 24/7 on-board service.
Our service engineers support customers worldwide by using industry best practices and utilising the latest technology to deliver effective and efficient solutions – all backed by a state-of-the-art service centre and a vast inventory of spare parts. We have more than 75 trained service engineers who are certified by class authorities and/or manufacturers to carry out service on-board and they are periodically factory-trained and revalidated. We have a service team, who are trained on HUET (Helicopter Underwater Escape Training) and BOSIET (Basic Offshore Safety Induction & Emergency Training), to carry out service at oil & gas platforms and offshore fields. Our service team has more than 592 years combined experience.
Your partner for on-board and shore-based service, in Asia and Middle East.
We offer unparalleled service support and quick turnaround times to our customers. Our service engineers regularly fly to major shipping ports worldwide to repair key navigation, communication, automation, and safety systems at the request of leading manufacturers – and often whilst under sail.
Service hub in the Middle East for leading manufacturers
We are proud to be a Certified Service Centre for globally renowned manufacturers including Cobham SATCOM, and are recognised for our high quality, value-for-money approach. Furthermore, our in-house servicing facility, field services, safety radio surveys and VDR and SVDR meet the approval of leading classification societies and flag state authorities.
Annual GMDSS Safety Radio Surveys
Elcome provides Marine Safety Radio Surveys in UAE and other G.C.C. states in addition to various leading international seaports in the world. Our Radio Technicians are highly qualified marine electronics engineers, who are fully trained, experienced, and approved by leading Class Societies. Our survey team are equipped to professionally carry out inspection and survey of GMDSS that are mandatory according to IMO and flag state authorities. We provide GMDSS Safety Radio Surveys for ABS, BV, DNV-GL, IRS, INRS, KRS, LRS, NKK, PRC, RINA, RMRS.
VDR/S-VDR Annual Performance Test (APT)
The purpose of an annual performance test is to determine that a VDR/S-VDR is operational as defined in the manufacturer's specification. In addition, because of the "black box" nature of this equipment, there is a need to have a document which clearly lists all the interfaces which have been checked to confirm compliance with the appropriate International Electrotechnical Commission (IEC) test standards. This transparency is essential for surveyors or inspectors of flag Administrations port States or recognized organizations.
We are authorised to carry out annual performance test of VDR and SVDR in accordance with SOLAS regulation V/18.8 for AMI Marine, Beijing Highlander, Danelec Marine, JRC, Netwave Systems, Rutter Netwave, SAM Electronics, Samsung Heavy Industires, Broadgate (Selex Communications), Transas Marine.
Gyrocompass overhaul and maintenance
Gyrocompasses are widely used for navigation on ships, because they find true north and they are unaffected by ferromagnetic materials. It is recommended that sensitive elements are changed every three years to reduce the possibility of downtime between services and possible detention by Port State Control.
We carry an extensive stock of spare parts and inventory for Yokogawa, Alphatron Marine, and Raytheon gyrocompasses. Our engineers are factory-trained by leading manufacturers and we regularly carry out gyrocompass installation, commissioning, repair services in UAE and beyond.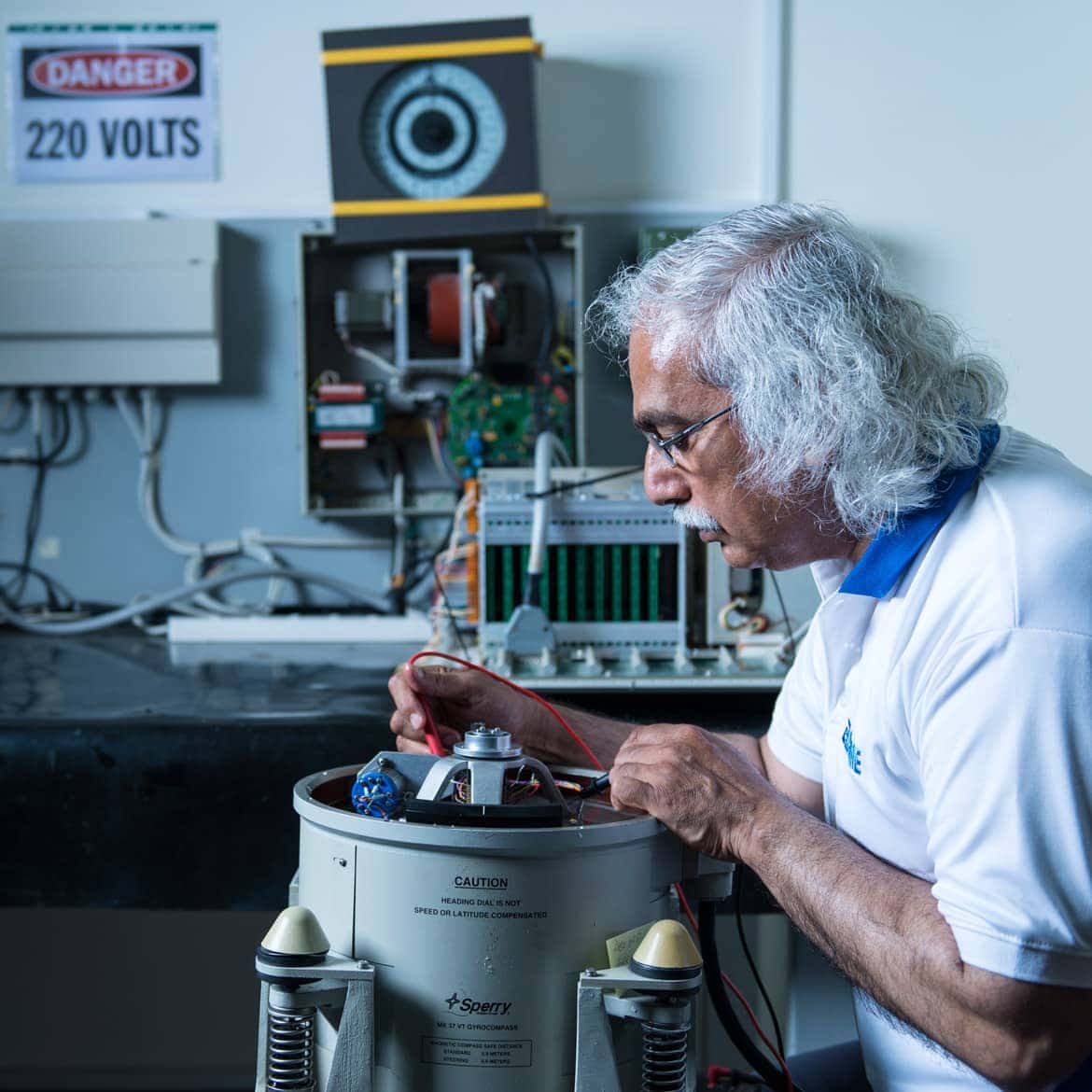 Service contracts are designed for predictable costs and efficient ship management by individual customer. We have customisable service contracts including spares and site surveys to suit navy and commercial market needs.
Service contracts offer you the benefits of rapid response, foreseeable maintenance costs, guaranteed availability of spare parts, and high standards of long term maintenance coverage. Types of maintenance contracts we offer:
Annual maintenance contracts
Shore-based maintenance contracts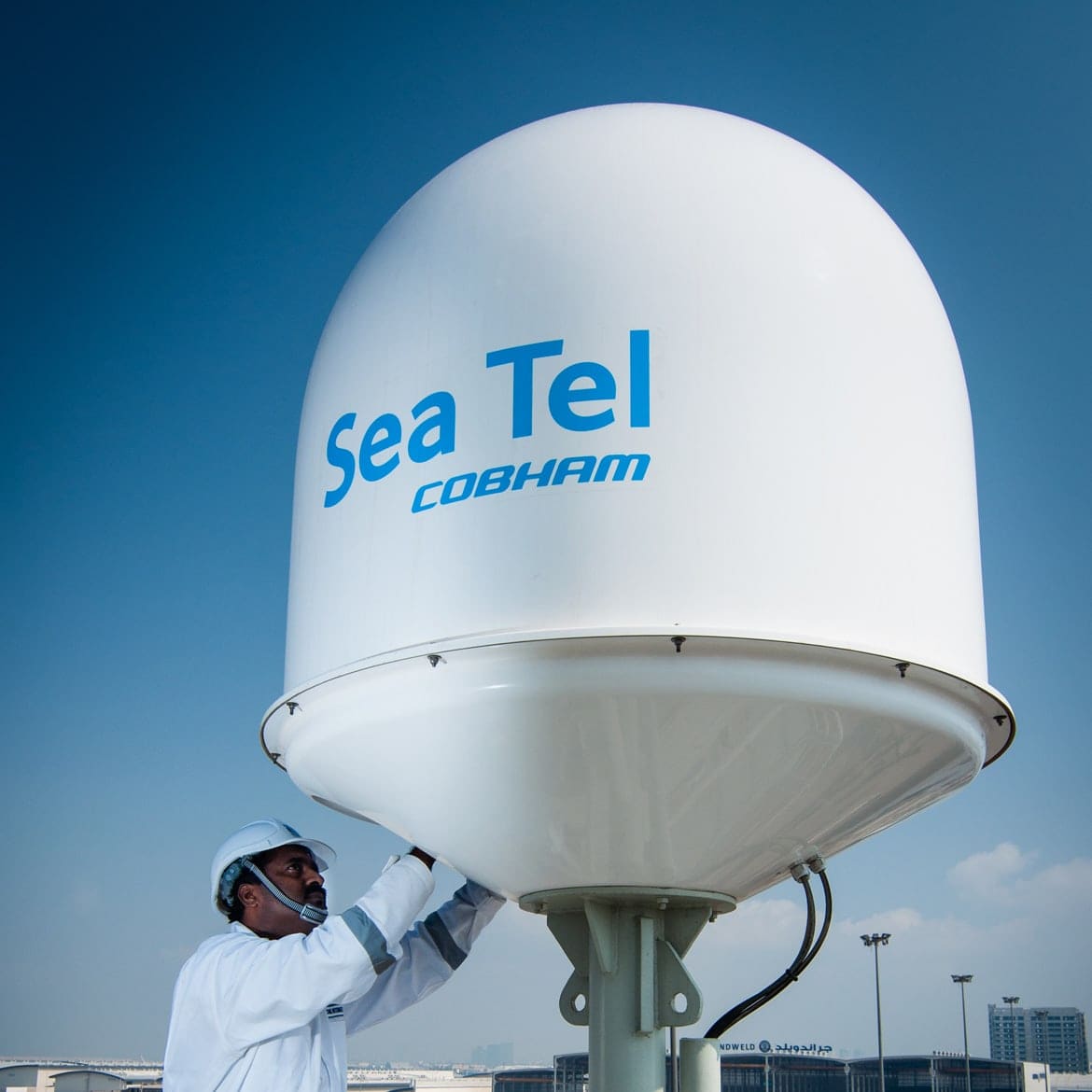 Reduce your equipment downtime.
We provide professional after-sales support for leading manufacturers, 24/7.
Out of every 100 on-board service visits, our engineers return having successfully troubleshot 96 ships on the first visit.
Reasons why you should consider us as the preferred service partner
24/7 service with FTF ratio (first time fix) 96%

Call out service at all leading ports worldwide

Service during sailing between ports

Corrective and preventative maintenance

Commissioning, installation and warranty service

Retrofit, refit, and upgrade

Annual and special surveys

Pre-installation site surveys

Remote assistance to ship officers (email & phone)

Factory trained engineers

All-inclusive service kits

Comprehensive stock of spares of all represented equipment/manufacturers
Send us now your request for support
Please fill in the form below, providing as much detail as possible, and send us your request for survey of GMDSS, VDR, and S-VDR.
Required fields are indicated by *.
Please fill in the form below, providing as much detail as possible including fault symptoms of equipment, and send us your request for service.
Required fields are indicated by *.