JMR-5400 Marine Radar
The new JMR-5400 series is equipped with a top-of-the-line processor available for both 19-inch and 26-inch monitors, remarkably improving short-range target detection and drawing performance alike.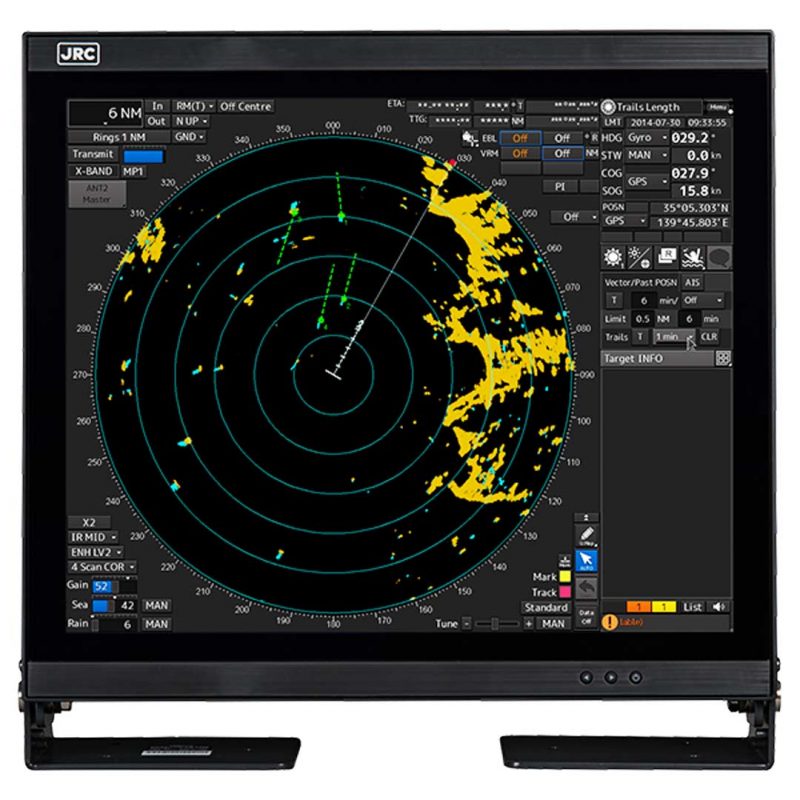 AlphaScan 5900
The new AlphaScan 5900 can be connected to the AlphaScreen 19-inch and 26-inch proprietary displays. Both displays are completely new following the latest standards and are developed in line with minimalistic design approach.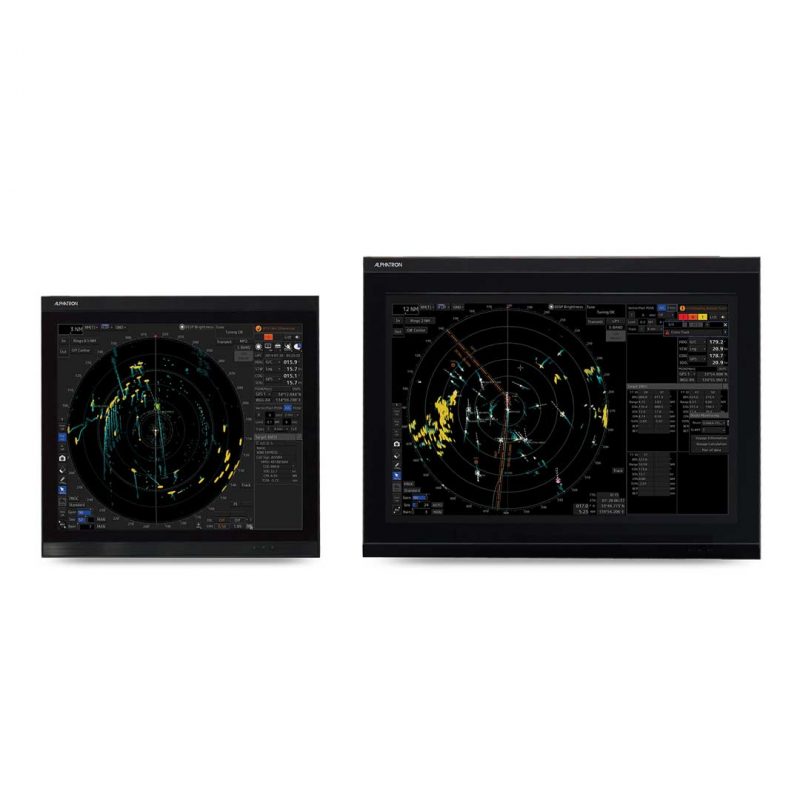 JMR-7200 and JMR-9200
JMR-7200 and JMR-9200 are based on MFD operating system and can be simply used as a basic radar, ECDIS or conning. From standalone models with 19-inch or 26-inch or 46-inch displays to black box configurations with JRC's original QWERTY keyboard complete with all the interfacing necessary.
Radar scanners
JRC offers a wide range of scanners. Available as a traditional magnetron type or solid state (S-band), low maintenance scanners, various scanner lengths and output power, normal or high speed, many variations are possible, to always have a solution at hand to fit your type of vessel.
X-Band scanners
6ft 10kW high speed
6ft 25kW
7ft 25kW
9ft 25kW
S-Band scanners
8ft 250W solid state high speed
12ft 250W solid state
12ft 30kW