Raymarine Cyclone Open Array Marine Radar
The Raymarine Cyclone Open Array Marine Radar is engineered for extremes with best-in-class 100-knot wind rating and designed to meet the commercial grade IEC 62388 standard for ship bourne radar. At 13.1 inches (335 mm) tall, Cyclone's lower profile allows greater flexibility of boat architecture and more adaptable installation options. The innovative pedestal design conceals cable connections for a cleaner installation. Built in cable gland to allow sleeker design configuration to boat designers.
Maximum Capability and Awareness at Any Speed
The Raymarine Cyclone is engineered for the extremes with a best-in-class wind rating of over 100 knots. A fast 60-RPM rotational speed delivers 360-degrees of awareness and accurate tracking of up to 100 distinct ARPA targets in real-time, even with the vessel at full speed. Precision radar imaging comes courtesy of CHIRP pulse compression and beam-sharpening technology for best-in-class target separation and long-range resolution. With Cyclone, boaters can simultaneously enjoy maximum visibility of near and distant targets using Raymarine's RangeFusion™ technology. RangeFusion technology merges short-pulse near-target ranges with long-pulse, distant target ranges, providing a single radar image that is easier to interpret.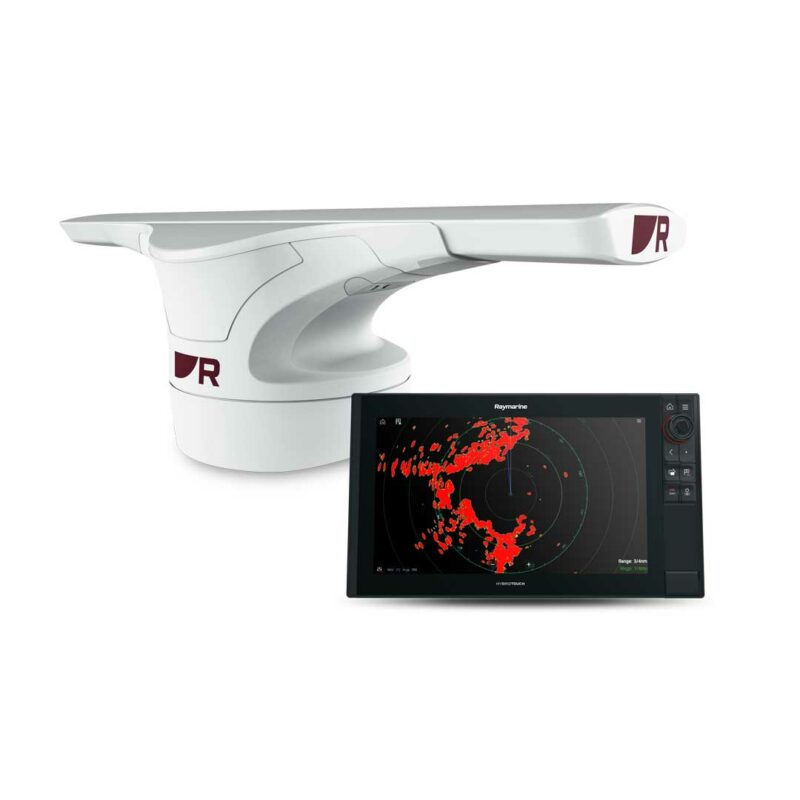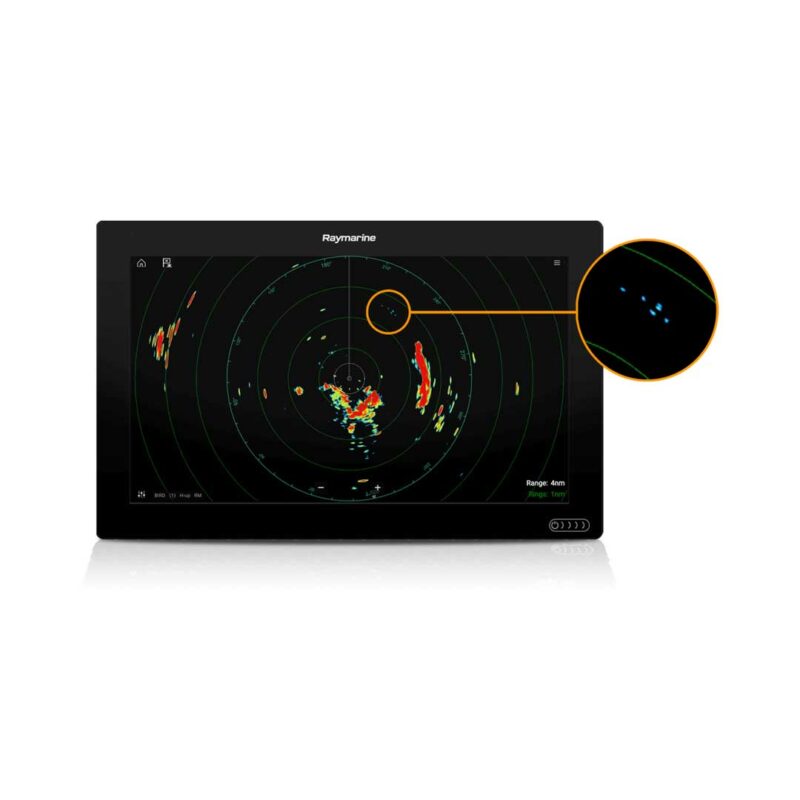 Bird Mode Fishing Intelligence
When it's time to find fish and get to them fast, Cyclone's Bird Mode identifies distant flocks of sea birds above baitfish schools. Bird mode intelligently optimizes radar gain and sea clutter controls for targeting seabirds, giving anglers the intelligence they need to locate baitfish and their trophy predators.