Lars Thrane LT-3100S GMDSS Satellite Communications System
The LT-3100S GMDSS system has voice and data capabilities with 100% global coverage. The LT-3100S GMDSS system consists of a control unit, handset, and antenna unit. A single cable solution connects the control unit with the antenna unit. Using a standard coaxial cable, up to 500 meters of separation between the units can be obtained, giving freedom to mount the antenna in the best possible location, with free line of sight to the satellites.
The LT-3100S GMDSS system is designed for the Iridium GMDSS Safety Services and can be used as the primary satellite communication product on vessels, covering the basic communication needs in terms of connectivity between the ship and shore. The LT-3100S GMDSS system also provides voice, SMS, data, vessel tracking, and other Iridium services with competitive airtime rates, making it the perfect satellite communication product on board any vessel.
The LT-3100S GMDSS System is designed and built for the demanding and rough environment at sea and with an operational temperature range from -40⁰C to +55⁰C (-40⁰F to +131⁰F).
Key Features:
SOLAS GMDSS Approved (Sea Areas A1, A2, and A3)
100% Global Distress Coverage
Distress Alert & Distress Call
Safety Calling & Safety Messaging
Maritime Safety Information (MSI)
Support for remote Alarm Panels
Support for GMDSS Printer
Support for Bridge Alert Management (BAM)
Ship Security Alert System (SSAS)
Long Range Identification and Tracking (LRIT) – supported from SW v1.06R
Voice, SMS, & Modem Data
Single antenna cable solution (up to 500 m)
High-performance GNSS/GPS receiver
Webserver for configuration and maintenance
MED Module B+D, RED(CE), FCC, ISED, ROHS2, Iridium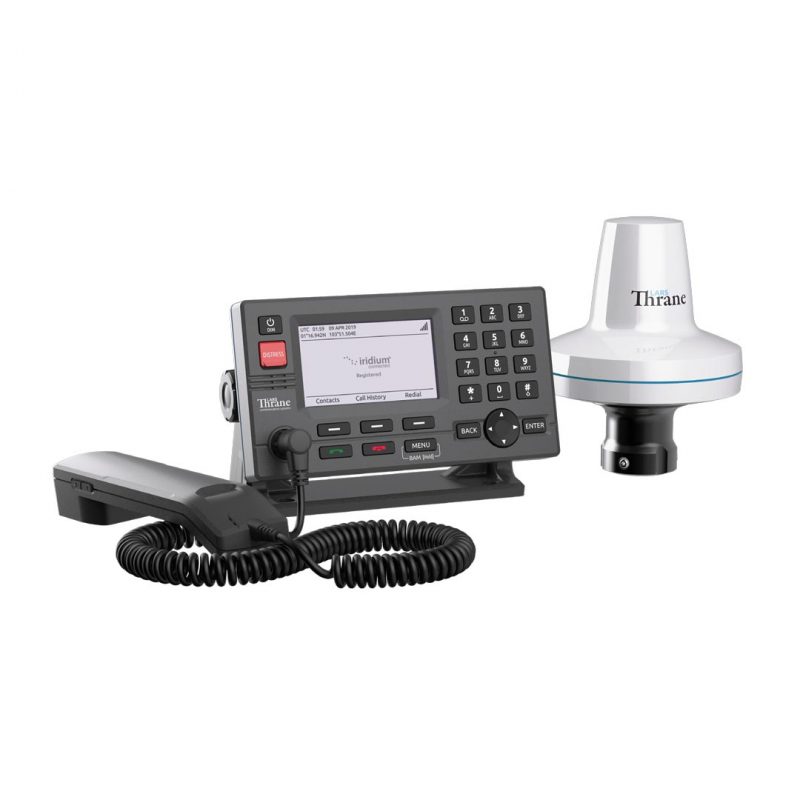 Installation
The LT-3100S GMDSS system is very easy to install. Everything is included in the box to get started with the installation and operating the LT-3100S GMDSS system. The control unit can be installed using either a bracket mount or flush mount. The antenna unit can be mounted using either a pole mount (1.5″ tube) or angle bracket mount (1″ to 2.5″ tube). The control unit has a large 4.3″ TFT display, from where the system can be operated with overview and ease. The built-in webserver can be used for service and maintenance.
More than 40 years of experience have been put into the design and construction of the LT-3100S GMDSS system, with an exceptional performance and specification level.