Raymarine i60 Wind Instrument Displays
The i60 instruments are designed to complement the all new Raymarine multifunctional displays. Designed specifically for sailboaters, these stylish, dedicated-function instruments cover wind and close-hauled wind options in analogue and digital formats. The excellent viewing angles for both day and night conditions and simple, push-button controls make i60 instruments extremely easy to see and use. They are also simple to install thanks to the front mount design.
Choose from two i60 Wind Instrument Displays:
i60 Wind
Displays both analogue and digital data. The i60 Wind calculates apparent (relative) and true wind speed/angle (true wind requires SeaTalk speed through water data).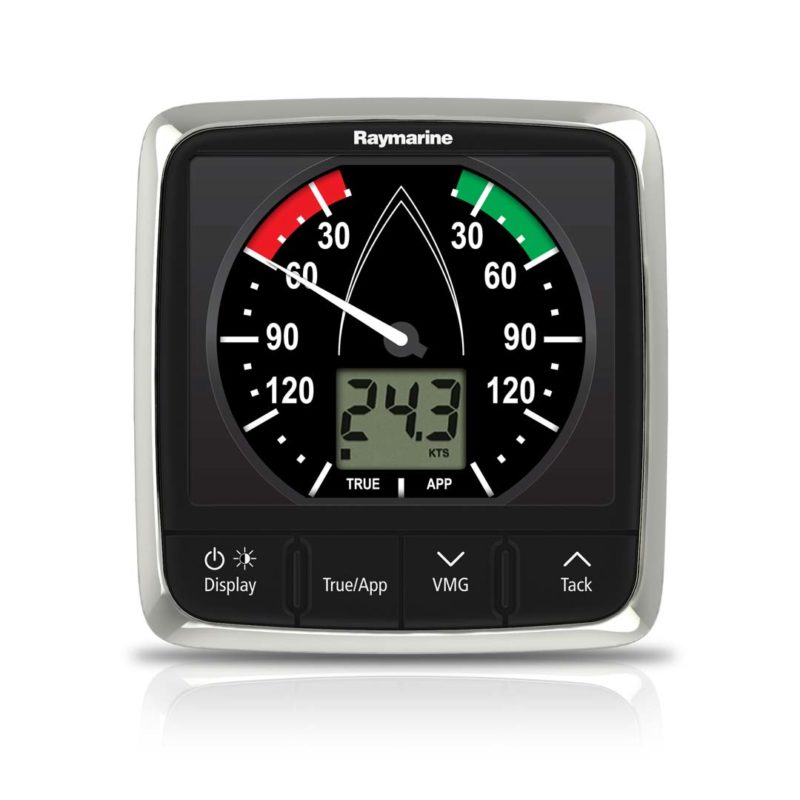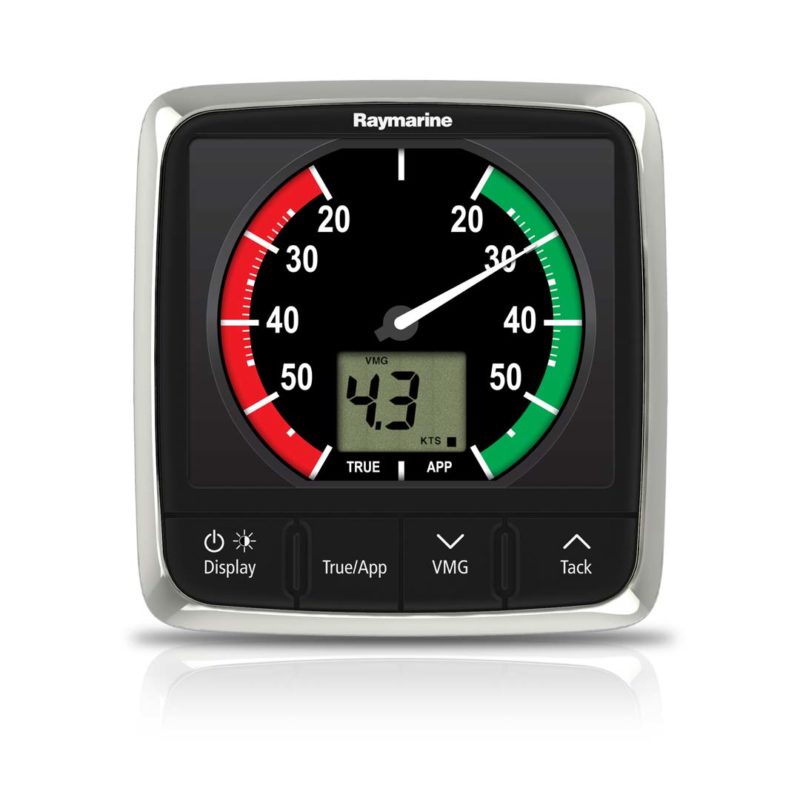 i60 Close Hauled Wind
With a magnified 20°-60° display, the i60 Close Hauled Wind is the perfect instrument when a single degree makes all the difference.
Raymarine i60 Instrument Display features
Large numerals and digits
Red back lighting for enhanced night time visibility
SeaTalk and SeaTalkng interfaces
NMEA2000 (compatible) interface
Built-in transducer interface
110mm x 115mm footprint identical to older Raymarine ST60+ instrumentation
Low power consumption
Multiple data source support eliminates potential data conflicts
Front mounted design for simple installation
TECHNICAL DETAILS
typically <1W (display only) and 2.4W maximum with transducer connected

45 to 65mA (display only) and 200mA maximum with transducer connected

Operating temperature range

2 x SeaTalkng and transducers

Compatible with marine industry CAN systems