Raymarine Element 12HV Sonar / GPS
Knowledge is power - and the Element™ CHIRP Sonar / GPS series from Raymarine gives you the upper hand when hunting for fish and their habitat. Delivering the sharpest view of the underwater world, Element's HyperVision™ 1.2 megahertz sonar technology, turn up the resolution of DownVision, SideVision, and RealVision 3D to a new level of precision imaging and fish identification, letting you see structures, vegetation, and fish with amazing life-like clarity.
Raymarine Element Sonar / GPS features
New LightHouse Sport OS
Fast, fluid, and easy to learn. An uncluttered interface is easily personalized for your style of navigating.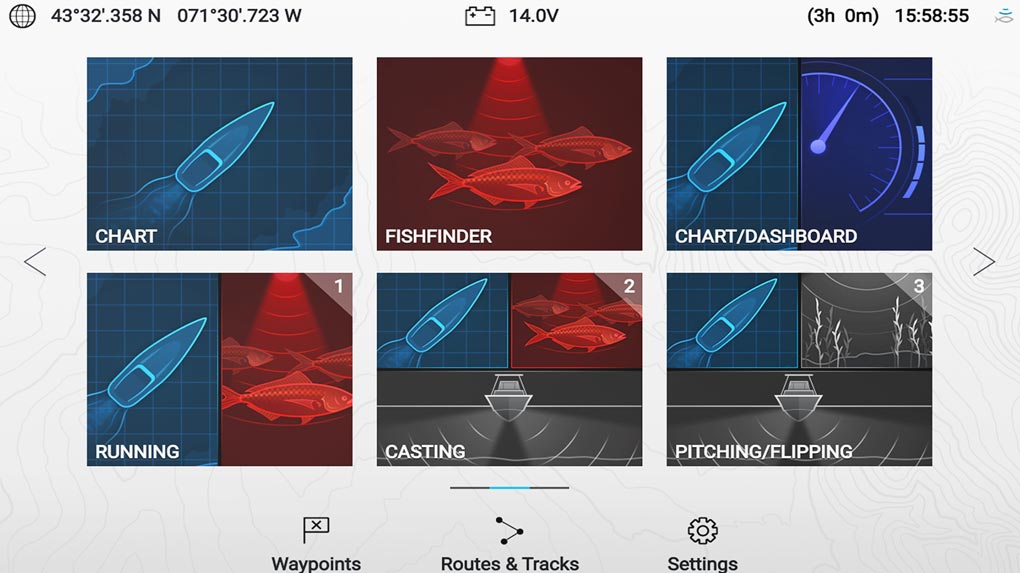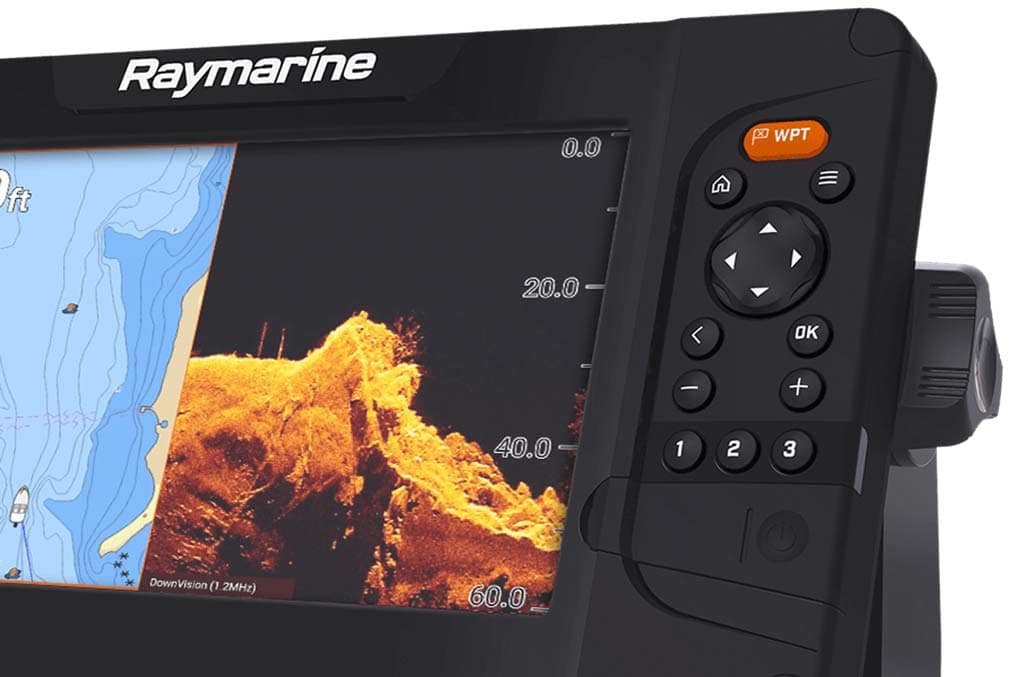 Intuitive controls
An oversized waypoint key for marking your favorite spots and three user-programmable keys.
Smart mapping
With support for Raymarine LightHouse NC2 charts with Fishing Hot Spots®, Navionics, and C-MAP.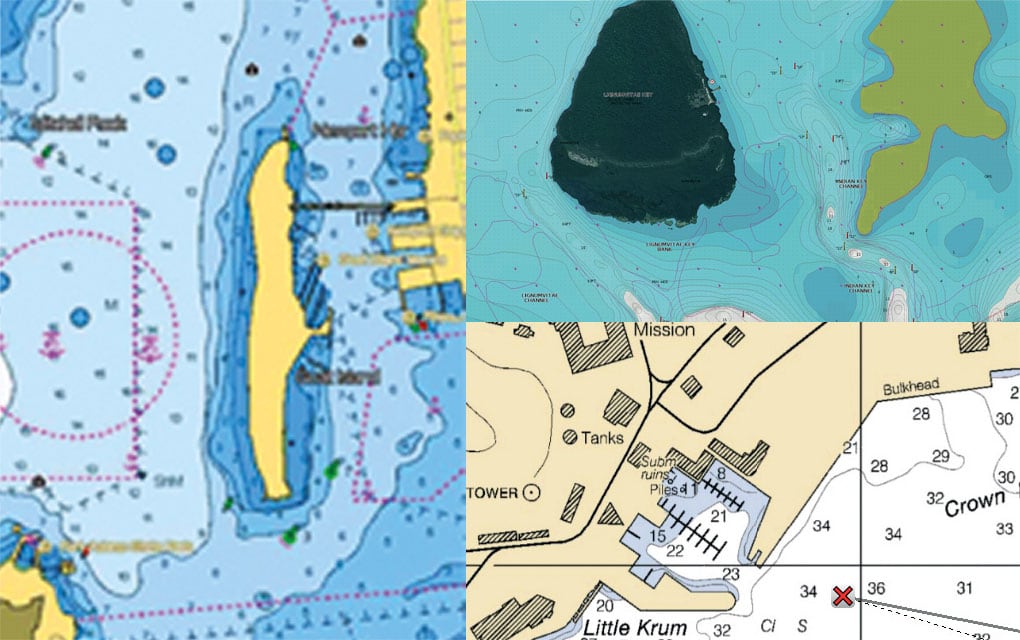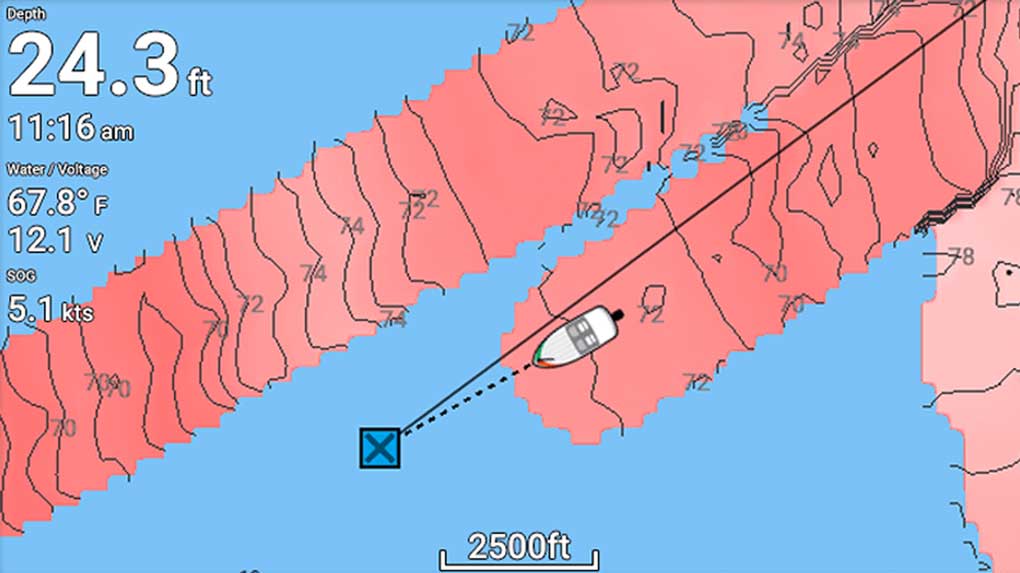 Make your own map
Create your own high-definition bathymetric maps using the new Raymarine RealBathy™ real-time sonar map generator capability.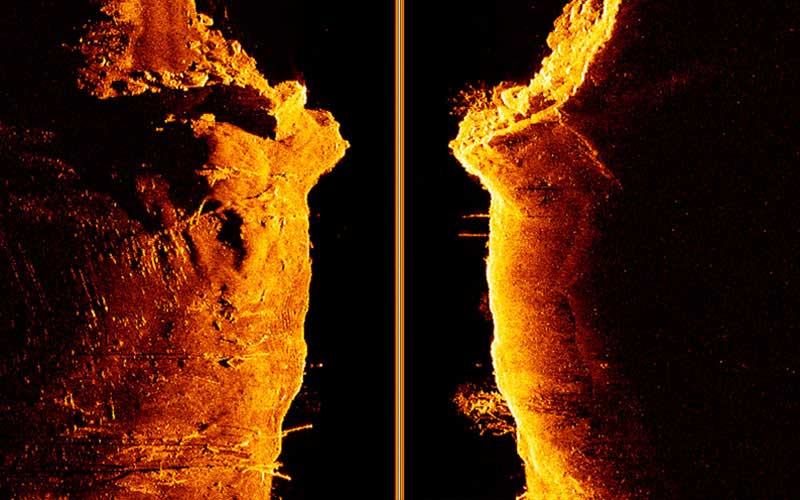 HyperVision uses super high frequencies (1.2 megahertz) and CHIRP technology to bring a new level of precision imaging to DownVision, SideVision and RealVision 3D.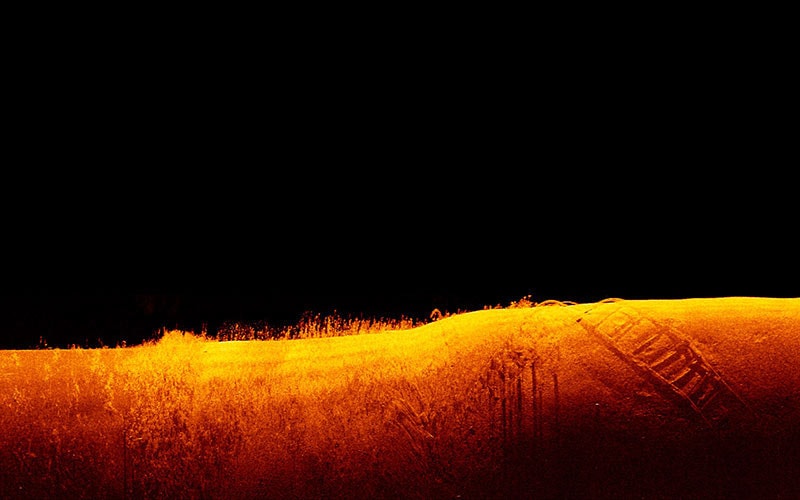 1.2 megahertz HyperVision mode is optimized for super high-resolution imagery up to 100 feet (30 meters).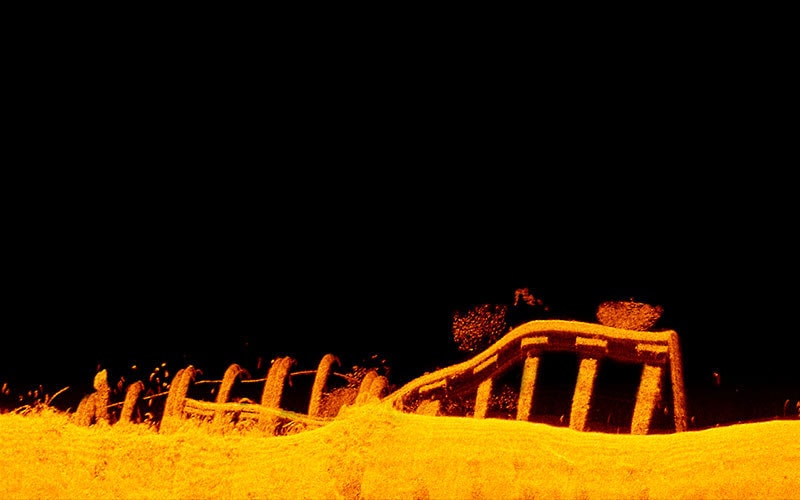 Switch to standard 350 kHz CHIRP sonar for longer range, high-resolution imaging, and ranges up to 600 feet (180 meters).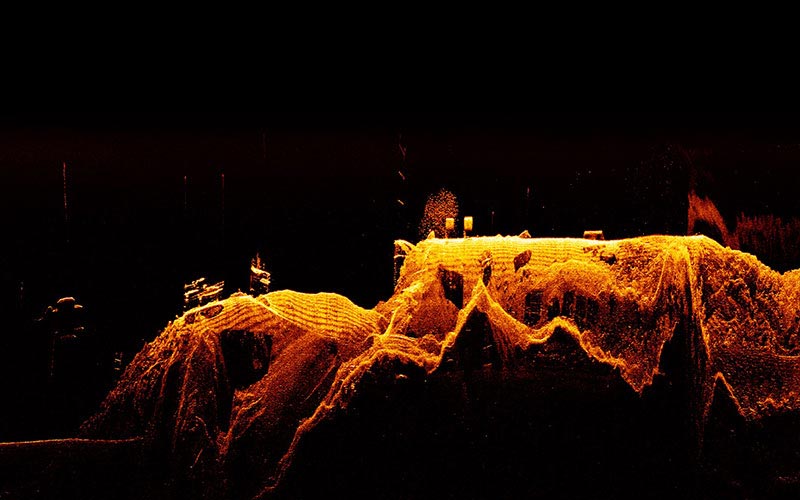 Element's advances CHIRP sonar also operates in the high frequency 200 kHz range for fish targeting, high-speed bottom tracking, and depths up to 900 feet.
HyperVision™ CHIRP transducers
The all-in-one design of Element's HyperVision transducers make them compact and easy to install. Raymarine offers convenient transom mount and thru-hull options to fit any boat.
New transducers:
HV-100 All-in-one transom mount transducer
HV-300TH All-in-one plastic thru-hull transducer
HV-300THP All-in-one thru-hull transducer pair for deep v hulls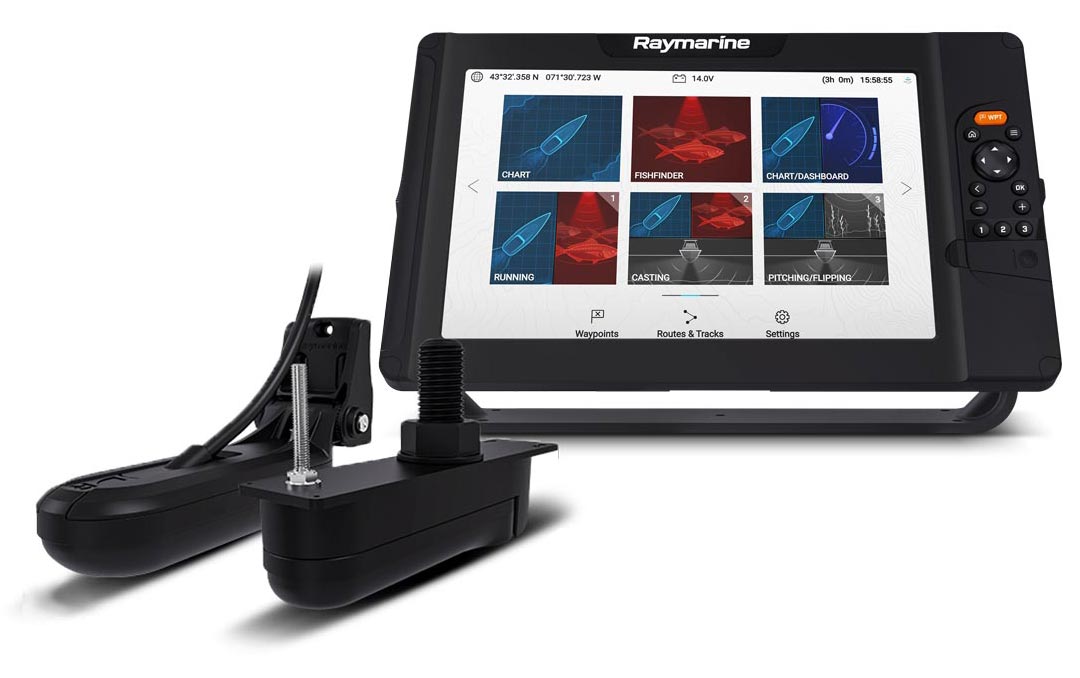 TECHNICAL DETAILS
Element S Navigation Display Specifications
7.0" Optically Bonded LCD

9.0" Optically Bonded LCD

12.0" Optically Bonded LCD

(11.3 x 6.3 x 2.4 inches)

(14.1 x 8.5 x 2.4 inches)

Operating temperature range

-25°C to + 55°C (-13°F to 131°F)

Storage temperature range

-30°C to +70°C (-22°F to 158°F)

Single channel High CHIRP Sonar with 9 pin connector. Supports CPT-S transom and thru-hull transducers

CHIRP Sonar = 274m (900 feet)

Quantum wireless CHIRP compatible

1 x NMEA2000 port (DeviceNet microC)

Supported NMEA2000 Networking

INPUT: NMEA2000 Compatible Engines (Max 2) | NMEA2000 Compatible Tank Sensors (Max 4) | Heading Sensor (for Chart Stabilization)

OUTPUT: GPS (for VHF Distress and DSC). Waypoint, Routes, and XTE for Autopilot. Waypoint and Route sharing between Element displays

Requires A06045 DeviceNet female (F) adapter cable - 400mm

Raymarine LightHouse NC2, Navionics, C-MAP Essentials, C-MAP 4D MAX+, and compatible with all charts listed on Raymarine Chart Store.

Requires LightHouse LNC2, Navionics or *C-MAP

Raymarine RealBathy and Navionics SonarChart Live

Waypoint / Routes / Tracks

5,000 wpts / 200 wpt groups / 50 rts - 250 wpt max / 15 tracks - 10,000 max trk pts
Element HV Sonar / GPS Specifications
7.0" Optically Bonded LCD

9.0" Optically Bonded LCD

12.0" Optically Bonded LCD

Top 50° / Bottom 60° / Left 70° / Right 70°

Top 89° / Bottom 89° / Left 89° / Right 89°

(11.3 x 6.3 x 2.4 inches)

(14.1 x 8.5 x 2.4 inches)

Operating temperature range

-25°C to + 55°C (-13°F to 131°F)

Storage temperature range

-30°C to +70°C (-22°F to 158°F)

Built-in GNSS Receiver: GPS/GLONASS

Built-in CHIRP Sonar, DownVision (Standard and Hyper), SideVision (Standard and Hyper), RealVision™ 3D (Standard and Hyper)

15 pin HyperVision™ type connector

CHIRP Sonar = 274m (900 feet)

DownVision™ Standard = 183m (600 feet) | DownVision™ Hyper = 30m (100 feet)

SideVision™ Standard = 91m (300 feet) | SideVision™ Hyper = 30m (100 feet)

RealVision™ 3D Standard = 91m (300 feet) | RealVision™ 3D Hyper = 30m (100 feet)

1 x NMEA2000 port (DeviceNet microC)

Supported NMEA2000 Networking

INPUT: NMEA2000 Compatible Engines (Max 2) | NMEA2000 Compatible Tank Sensors (Max 4) | Heading Sensor (for Chart Stabilization)

OUTPUT: GPS (for VHF Distress and DSC)

Requires A06045 DeviceNet female (F) adapter cable - 400mm

Bluetooth 4.0 + Low Energy + Power Class 1.5

Raymarine LightHouse NC2, Navionics, C-MAP Essentials, C-MAP 4D MAX+, and compatible with all charts listed on Raymarine Chart Store.

Requires LightHouse LNC2, Navionics or C-MAP

Waypoint / Routes / Tracks

5,000 wpts / 200 wpt groups / 50 rts - 250 wpt max / 15 tracks - 10,000 max trk pts

1 x microSD slots - microSDHC max 32GB NTFS or FAT32 format / microSDXC max 2TB NTFS or FAT32 format (microSD native format of exFAT must be reformatted to NTFS or FAT32)