Pains Wessex Ships Bridge Distress Kit
The Pains Wessex Ships Bridge Distress Kit is designed to meet the SOLAS/MED/USCG regulation which requires twelve Red Parachute Rockets to be kept on a ship's bridge. This kit can be packed with a 12 litre Polybottle, which is ideal for storage.
Ships Bridge Distress Kit contains: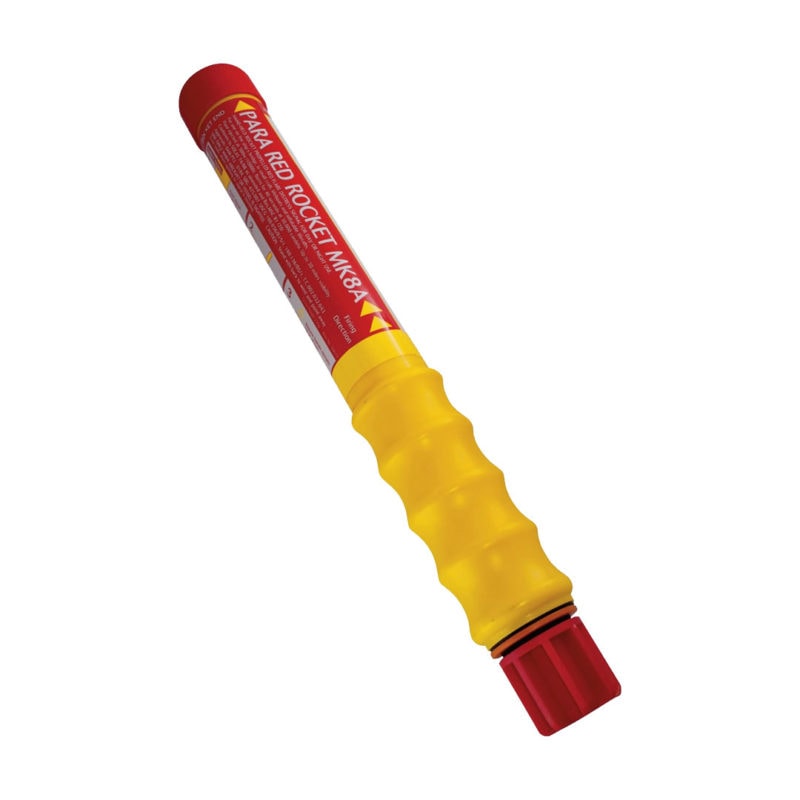 12 x Red Parachute Rockets
The Pains Wessex Para Red Rocket MK8A conforms to SOLAS 74 as amended. Designed to withstand exceptional environmental exposure and to perform reliably even after immersion in water, the pull wire ignitor and improved grip provides easy handling. Ejecting a red flare on a parachute at 300m (1000ft), burning for 40 seconds at 30,000 candela.
1 x 12 Litre Polybottle
The Pains Wessex Polybottles are rugged, buoyant containers, ideal for storing distress signals. Complete with handle and textured lid for easy opening and handling in an emergency. The Large Polybottle is waterproof and has a 12 litre (2.4 gal) capacity.