Plastimo IRIS 50 Handbearing Compass
The Plastimo IRIS 50 Handbearing Compass provides exceptional readability with its degree-by-degree scale and very high definition screen-printed markings. Infinite scale projection helps you avoid parallax errors and noticeably improves reading comfort by eliminating the need to alternate close-up and distant viewing to pinpoint the beacon for measurement.
IRIS 50 Handbearing Compass features
Easy to read, even in the roughest of conditions.
Apart from being shockproof, waterproof and sandproof, the IRIS 50 has superb card stability.
A prism projects the reading of the bearing to infinity, eliminating any parallax errors. This also contributes to a more comfortable operation, as you do not need to alternate between close-reading to read the card and infinite-reading to take bearing.
Can also be read from above, with no need to look through the prism.
The built-in photoluminescent lighting is completely maintenance free, impervious to corrosion and operates without batteries or radio-active tritium.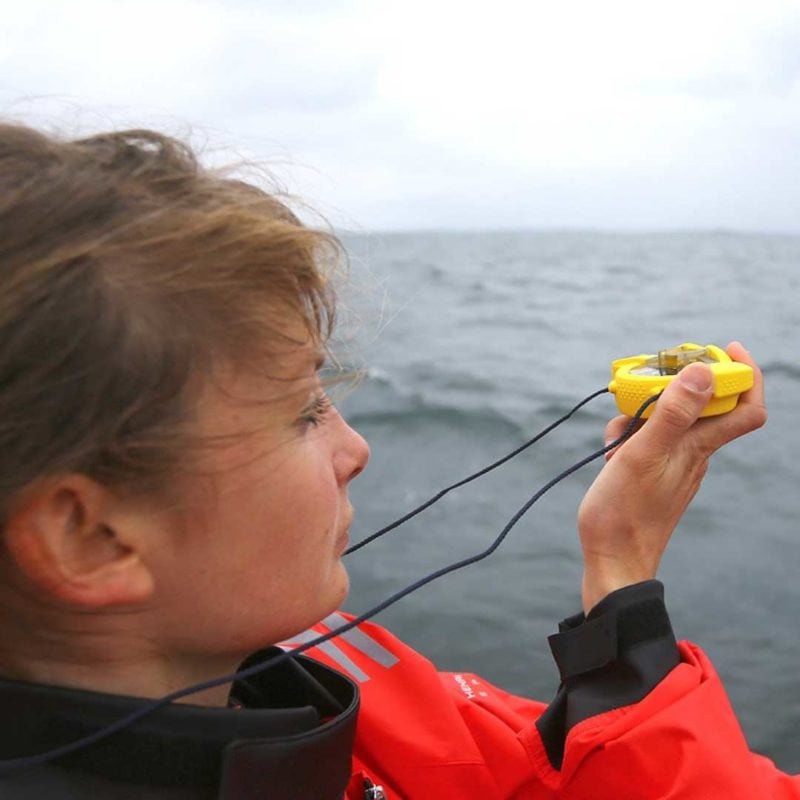 TECHNICAL DETAILS
[lptw_table id="70450" style="default"]