R M Young Anemometer - 05106 Wind Monitor MA
The wind speed sensor is a four blade helicoid propeller. Unique transducer produces a pulse signal without electrical contacts or slip rings. The wind direction sensor is a durable molded vane. Vane angle is sensed by a precision potentiometer housed in a sealed chamber. With a known voltage applied to the potentiometer, the output voltage is directly proportional to vane angle.
All materials are carefully selected for corrosion resistance and maximum durability in the harsh marine environment. Extremely durable oversized ceramic bearings are used throughout. In addition to being more wear resistant, ceramic bearings are more corrosion resistant in environments that are hostile to steel bearings. The instrument mounts on standard 1 inch pipe.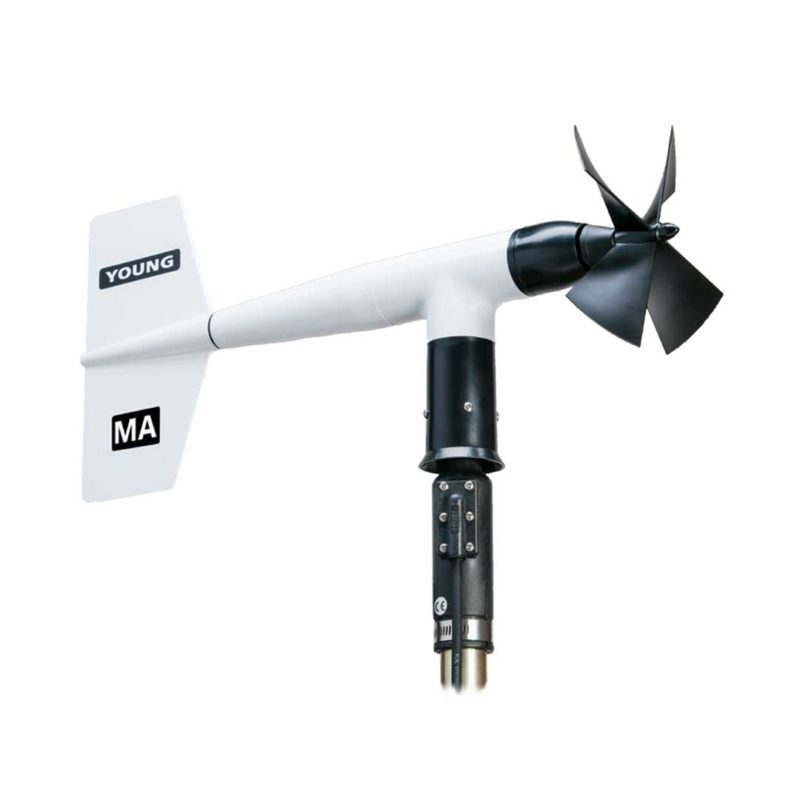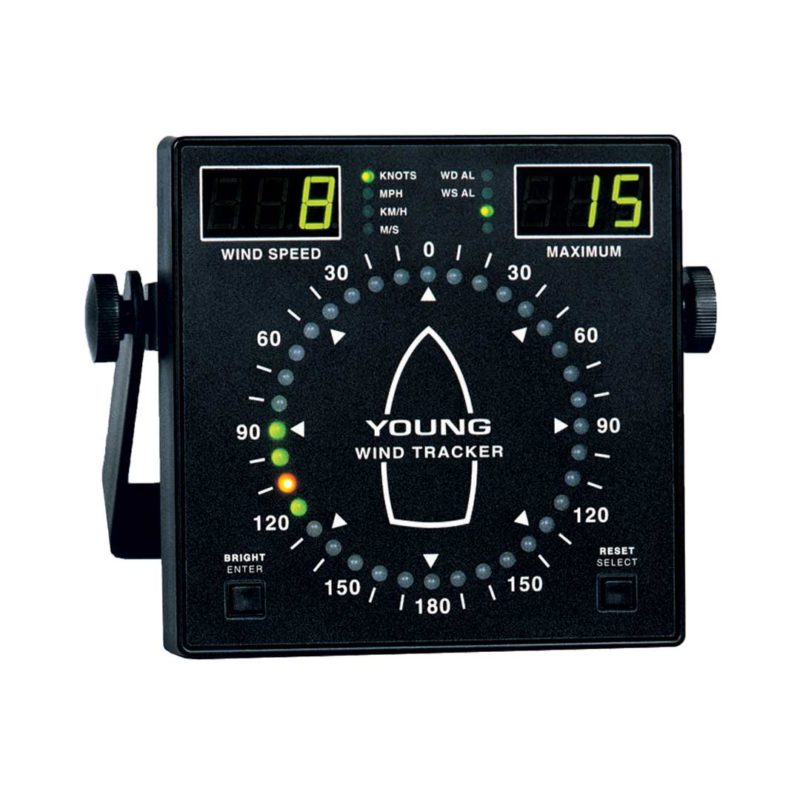 R M Young Anemometer - 06206 Marine Wind Tracker
Wind speed is displayed in your choice of units: knots, mph, km.h, m/s. Maximum wind speed is saved on the display until reset by the operator. Wind direction information is clearly displayed on a circular pattern of LEDs. Bold front panel graphics give a quick indication of wind angle relative to vessel heading. Brightness control allows adjustment for best viewing in any light. Luminous front panel markings allow viewing even in a darkened pilothouse.
4-20 mA inputs, Serial NMEA, and Voltage outputs are standard on the 06206 Marine Wind Tracker. Alarms for both wind speed and wind direction are included. The Marine Wind Tracker is very compact. Face size is 144 mm x 144 mm to fit standard DIN panel configurations. Depth is 36 mm for easy mounting on vertical bulkheads or wall surfaces. 12-30 VDC input power enables the Wind Tracker to be powered by ship's batter- ies. A universal mounting bracket and AC wall adapter are included.