Model 86000 - Ultrasonic Anemometer
Featuring durable, corrosion resistant construction with sensitive ultrasonic transducers secured in a streamlined molded frame, the 86000 Ultrasonic Anemometer is fully wind tunnel tested and calibrated to provide reliable, accurate wind measurement.
Standard outputs include analog voltage output and RS-232 serial connections. For use in industrial settings where noise immunity is important, calibrated 4-20 mA current and RS-485 serial outputs are also included. A variety of serial data formats are provided including ASCII text, RMYT (compatible with YOUNG displays), and NMEA for marine use.
The 86000 Ultrasonic Anemometer installs on readily available 1-inch (lPS) pipe. Cable wires connect to convenient, reliable terminals in a weather-proof junction box; special mounting adapters, connectors, and cables are not required.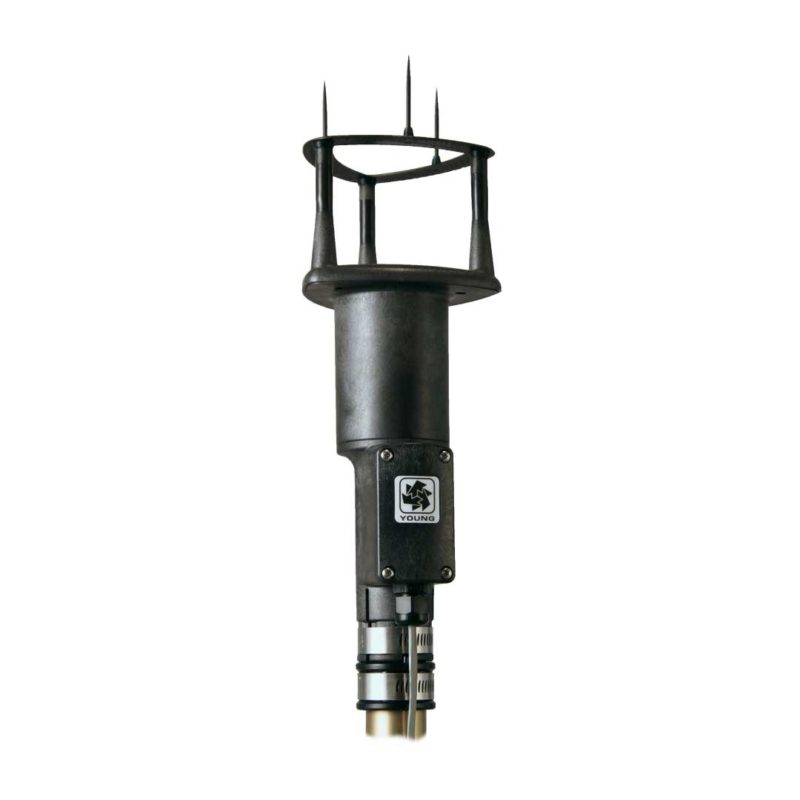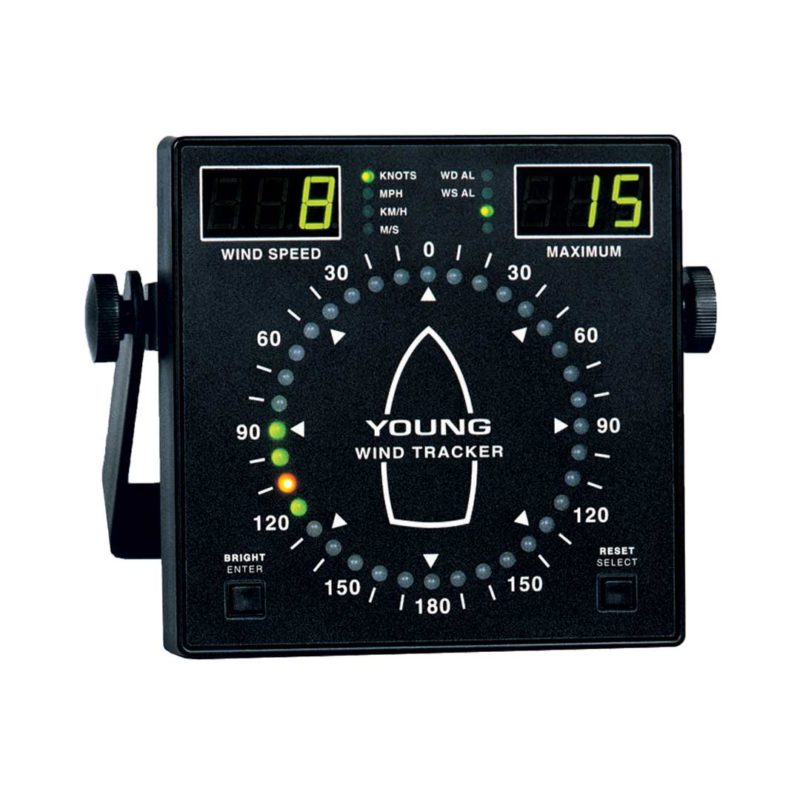 Model 06206 - Marine Wind Tracker
Wind speed is displayed in your choice of units: knots, mph, km.h, m/s. Maximum wind speed is saved on the display until reset by the operator. Wind direction information is clearly displayed on a circular pattern of LEDs. Bold front panel graphics give a quick indication of wind angle relative to vessel heading. Brightness control allows adjustment for best viewing in any light. Luminous front panel markings allow viewing even in a darkened pilothouse.
4-20 mA inputs, Serial NMEA, and Voltage outputs are standard on the 06206 Marine Wind Tracker. Alarms for both wind speed and wind direction are included. The Marine Wind Tracker is very compact. Face size is 144 mm x 144 mm to fit standard DIN panel configurations. Depth is 36 mm for easy mounting on vertical bulkheads or wall surfaces. 12-30 VDC input power enables the Wind Tracker to be powered by ship's batter- ies. A universal mounting bracket and AC wall adapter are included.